Welcome To Gloucester Music Society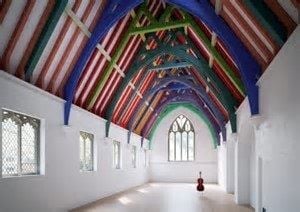 The Society was founded in 1929 to promote chamber music concerts of
the highest quality.

Our aim remains unchanged, and we take pride in engaging some of the finest musicians from around the world,

whilst at the same time being noted for our friendly and informal atmosphere.

We present innovative and challenging programmes covering a wide range of music,

in the beautiful and historic setting of the Ivor Gurney Hall which is part of the King's School. The 19th century schoolroom was extensively restored in 2015 to bring out the glory of its arch-braced roof in a striking multi-coloured style associated with the Gothic Revival movement.
The President of the Society is Julian Lloyd Webber
Distinguished Vice Presidents are:
Howard Blake OBE, Anthony Boden, Angela Brownridge, Sir Ernest Hall,
Adrian Partington, Ian Venables
The Chairman is: Christine Talbot-Cooper
Gloucester Music Society is a registered charity number 285348.