Concerts - Present Season
2021- 2022 - 91st season
"Youth's the Season"
Sunday 26 September 2021, 3.00pm Ivor Gurney Hall
Mithras Piano Trio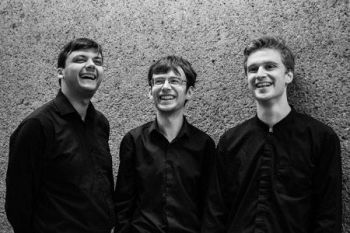 Congratulations on their recent appointment as BBC Young Generation Artists!
Haydn - Piano Trio in G major, HOB XV41
Brahms - Piano Trio in C minor, Op 101
Schubert - Piano Trio in Eb, D 929
Sunday 17 October 2021, 3.00pm Ivor Gurney Hall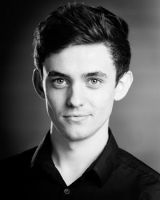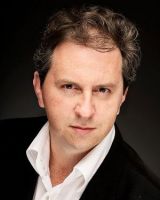 Andrew Randall - baritone, Eric McElroy - piano, Gregory Leadbetter - poet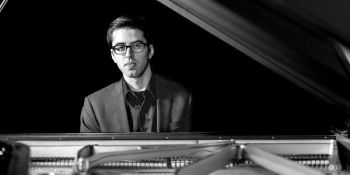 John Ireland - Marigold - three Impressions (1913)
Eric McElroy - The Fetch - Five Poems of Gregory Leadbetter (2019)
Ivor Gurney - selected songs
Ian Venables - The Pine Boughs Past Music, Op 39 (commissioned by our Society in 2009)
Saturday 30 October - St John's Church, Northgate Street, Gloucester - 7.30pm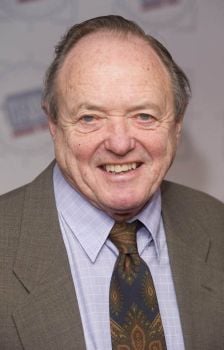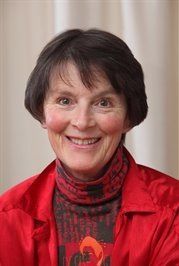 Christa Quartet with James Bolam and Susan Jameson (actors)
"In Gloucestershire"
A snapshot of Gloucestershire life in the words of Gloucestershire poets and writers
and in the music of the string quartet "In Gloucestershire" by Herbert Howells.
Compiled by Christine Talbot-Cooper
Sunday 28 November 2021, 3.00pm Ivor Gurney Hall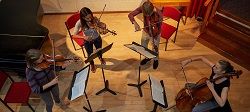 Musicans from the Yehudi Menuhin School
A welcome return from these outstanding young musicians.
Sunday 30 January 2022, 3.00pm Ivor Gurney Hall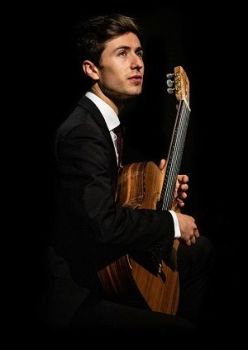 James Girling - guitar
Dowland - Praeludium P 98, Fantasia No 7
Walton - selections from Five Bagatelles for Guitar
Villa-Lobos - selections from 'Douze Etudes'
Arcaro - 'Dois Desenhos'
Barros - 'La Catedral'
Albeniz - Granada and Asturias
Rodrigo - Sonata Giocosa
Gershwin/Girling - Invention on 'Embraceable You
Green/Girling - Improvisation on 'Body and Soul'
Sunday 27 February 2022, 3.00pm Ivor Gurney Hall
Matthew Scott (clarinet) with Ensemble Mirage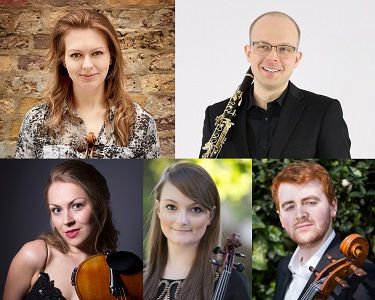 Howells - Rhapsodic Quintet, Op 31 (1919)
Bliss - Clarinet Quintet, F 20 (1932)
Mozart - Clarinet Quintet in A major, K581 - performed on Basset Clarinet
Sunday 3 April 2022, 3.00pm Ivor Gurney Hall

Fair Oriana
Penelope Appleyard and Angela Hicks (sopranos)
Sam Brown - lute, Harry Buckoke - viola da gamba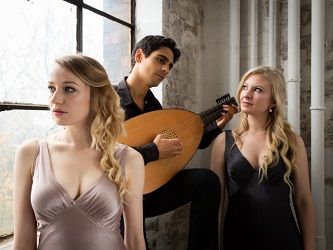 Programme to include:
Psalm 118 arr Fraser Wilson (commission)
Dowland - Go Crysal Tears, Come Away Sweet Love, Time Stamds Still, Dear If You Change
Fraser Wilson (commission) - Monsieurs Departure
Morley - Sweet Nymph, Go Ye My Canzonets
Bennett - All Creatures Now
Wilbye - The Lady Oriana
Byrd - The Woods So Wild (lute solo)
Hume - Love's Farewell (viol solo)
Byrd/Morley - O Mistress Mine